Bristol Redevelopment and Housing Authority and Haven of Rest Rescue Mission
Haven, BRHA seek transitional housing site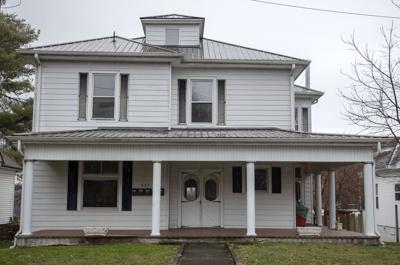 BRISTOL, Va. — The Haven of Rest and Bristol Redevelopment and Housing Authority are working to establish a transitional housing facility on Moore Street.
The Haven, a rescue mission and homeless shelter on Anderson Street in Bristol, Tennessee, wants to provide services for people released from the Bristol Virginia Jail through its drug court program. It is owned by the Housing Authority.
Representatives of both agencies appeared Tuesday before the city Planning Commission, from which they are seeking a special-exception permit for a currently vacant two-story house at 617 Moore St. The Haven operates a similar Lighthouse residential housing site in Tennessee, but Virginia residents are only allowed to remain there for 45 days.
Commission members unanimously voted to forward the request to City Council for a public hearing next month. City action is needed because the proposed use doesn't fall within city guidelines for an area zoned R-3, or moderate density residential.
Haven Director Brian Plank said the opportunity "came looking" for them.
"We have cooperated with the drug court in Bristol, Virginia for a number of years and had a number of people come through our program," Plank said. "They can only stay 45 days before they have to go back to Virginia. A lot of times, they come out of jail without a job and have no place to live. … They come back on [the] Virginia side and may not have a living wage at that point; a lot of times all they can find is part time."
Plank said the program in Tennessee reduces recidivism and has about a 75% success rate of helping participants reintegrate into society.
The facility would provide meals, transportation, coaching and other services for its residents, Plank said. Residents would have constant supervision and must abide by daily curfew and pass mandatory drug screens.
"We cooperate fully with drug court to help them work people through the program to good outcomes. That's what our whole goal is — is good outcomes for the people who come through," he said.
The Moore Street property is already divided into apartments and formerly served as student housing for now-defunct Virginia Intermont College. It is less than two blocks from the campus where Virginia Business College is being established. The authority acquired it a year before the former VI closed, Executive Director Lisa Porter said.
"We feel very strongly that stable housing can help this population to meet their goals and be successful," she said.
Several commission members expressed support for the idea but said it was important that the city hear any concerns residents might have.
dmcgee@bristolnews.com | 276-645-2532 | Twitter: @DMcGeeBHC | Facebook.com/david.mcgee.127
Click here for full feature article:
https://www.heraldcourier.com/news/local/haven-brha-seek-transitional-housing-site/article_d3890bd7-7059-594c-9704-e9715cf96bd8.html