Lisa R. Porter, BRHA Executive Director/CEO, was appointed by Governor Northam to the Virginia Housing Development Authority (VHDA) Board of Commissioners.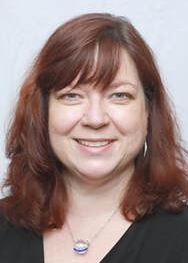 Lisa, a native of Wise, Virginia, is a 27-year veteran of the public housing industry. She has previously held positions with the Marion Redevelopment and Housing Authority as Deputy Director, Grant Programs Administrator with the Cumberland Plateau Regional Housing Authority in Lebanon, Virginia, and Housing Authority in Yuma, Arizona as Community Development Coordinator. Lisa is a NAHRO-certified public housing manager and Section 8 manager. She received a business administration degree from the University of Virginia's College at Wise.
We congratulate Lisa on this accomplishment and wish her a successful tenure.
Commonwealth of Virginia
Office of Governor Ralph S. Northam